Mental Health - Benfits of Fly Fishing
"Project Healing Waters Fly Fishing" was founded in 2005 to aid in the physical and emotional recovery of wounded or injured military personnel through the art of Fly Fishing. The satisfaction, peace of mind and sense of achievement from the veterans, which I have witnessed first hand, is very satisfying and most importantly aids their progress so that they may lead a normal life. Of course the benefits of fly fishing are not limited to military veterans, but to everyone who pursues fly fishing worldwide.
The very achievement of fly fishing might almost be classed as meditation practice considering the rhythmic casting action back and fore. Anglers find themselves concentrating on their casting and fishing, thus the mind is occupied and actually can't think of anything else. Escaping from the pressing demands of the mind and focusing instead on something entirely different. The curative benefits of being in calm, scenic, surroundings act as a powerful antidote to the stress and strains of daily life.
Fly fishing factors include a lovely peaceful environment / nature / casting action / reduced stress levels / calming focus of the mind to name a few. Speak to some anglers about fly fishing, that they will inform you of their recent catches, equally they may talk about who they met at the fishery or the gorgeous surroundings.
Those who suffer with Tinnitus also receive excellent respite, as running water masks the tinnitus in such a manner that, for the period that they are fishing, it is unnoticeable. I myself suffer greatly from Tinnitus, thus my drive and enthusiasm to fish running waters.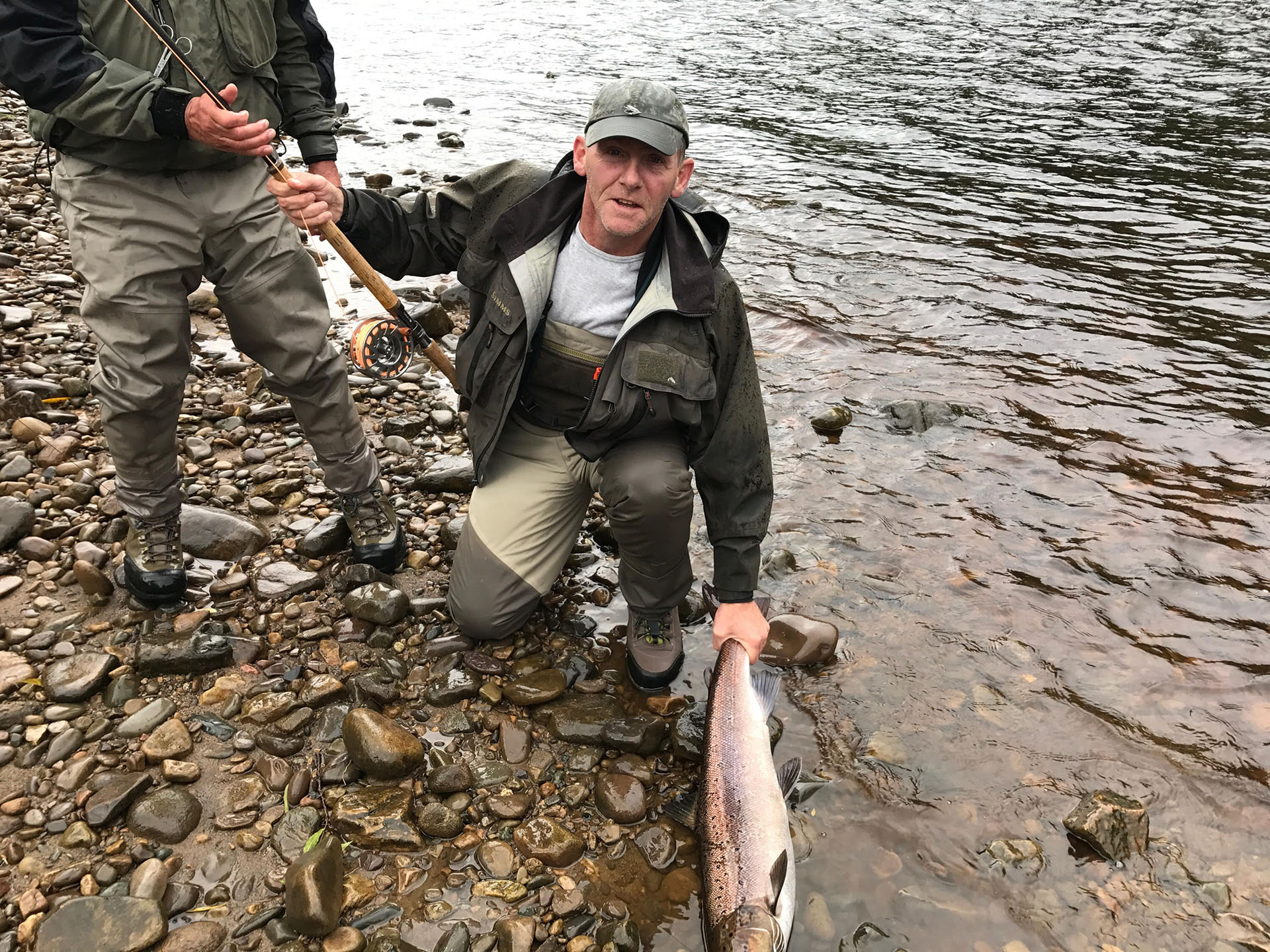 Life can be tough for all of us at times, but for those who have experienced harrowing acts and are haunted by past experiences, each day can feel like a mountain to climb.
For these people Game Angling and Fly tying can be a life line offering.
Increased quality of life as they are able to participate in social activities with people from a similar background, who also have similar interests.
Promotes and enables social interaction.
Promotes independence and development to their full potential.
Fly fishing provides individuals with new experiences, goals, personal achievement and a sense of progress.
Fly fishing increases individual's self-esteem and confidence.
Provide an assisted outdoor activity (fishing) to anglers who would otherwise be socially isolated.
Providing professional individual tuition in fly-fishing at all levels from beginner upwards aids confidence with immediate results.
Adds structure and routine to their day.
It is relaxing and therapeutic, a place to go and get away.
You can use Find An Instructor to get in touch with your local GAIA instructor and have a chat about your requirments.

Enter a city, town, place or postcode into the box below to find nearby GAIA Instructors.